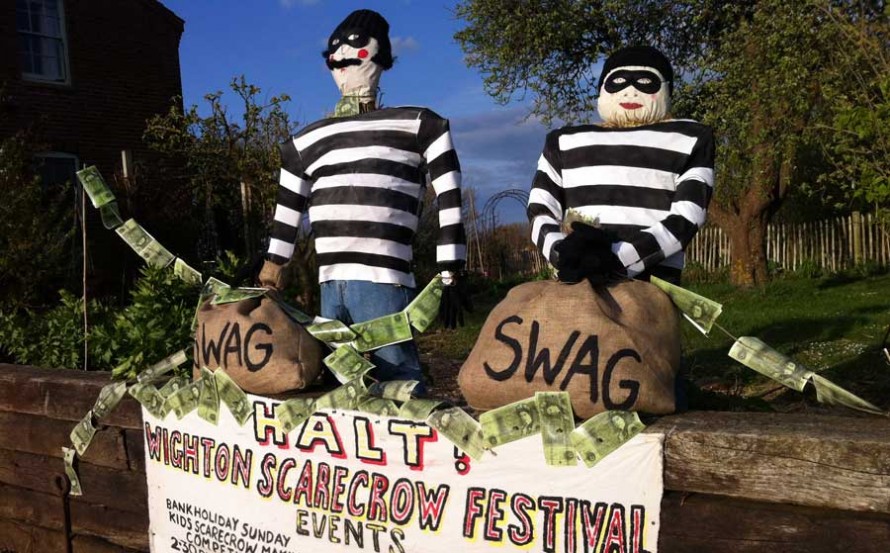 If you come down to the village of Wighton over the Mayday bank holiday weekend you're sure for a big surprise!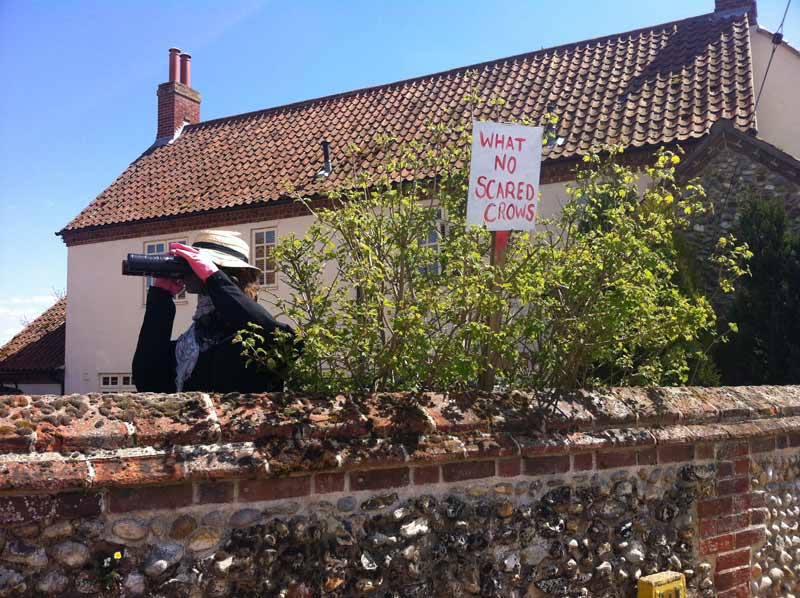 This sleepy North Norfolk hamlet is transformed into a surreal stage set with disconcertingly lifelike scarecrows of all shapes and sizes peeping out of gardens, riding bicycles … even taking a nap over a copy of Farmer's Weekly. Think Wicker Man meets Bill and Ben and you get the general idea … seriously though it's a real hoot.
Ever since we arrived in Wighton five years ago, we have loved taking part in the festival – and that means making scarecrows. As we live in the old station house, our crows have had a railway theme – and this year, what better than the 50th anniversary of the Great Train Robbery.
Now making scarecrows worthy of the Wighton festival is not so easy as you might think  – something we discovered in our early attempts as enthusiastic newcomers to the village when driving wind and rain left our valiant crows sagging and bedraggled on the station platform.  Planning and props were surely the key.
Luckily, also to hand were the considerable creative talents of our friends Paul and Laura who arrived from London late on Friday night with  a stash of realistic and waterproof pound notes; then next morning armed with masking tape and spray paint, they quickly transformed two common or garden t-shirts into eye-catching striped apparel, befitting the most villainous of crims.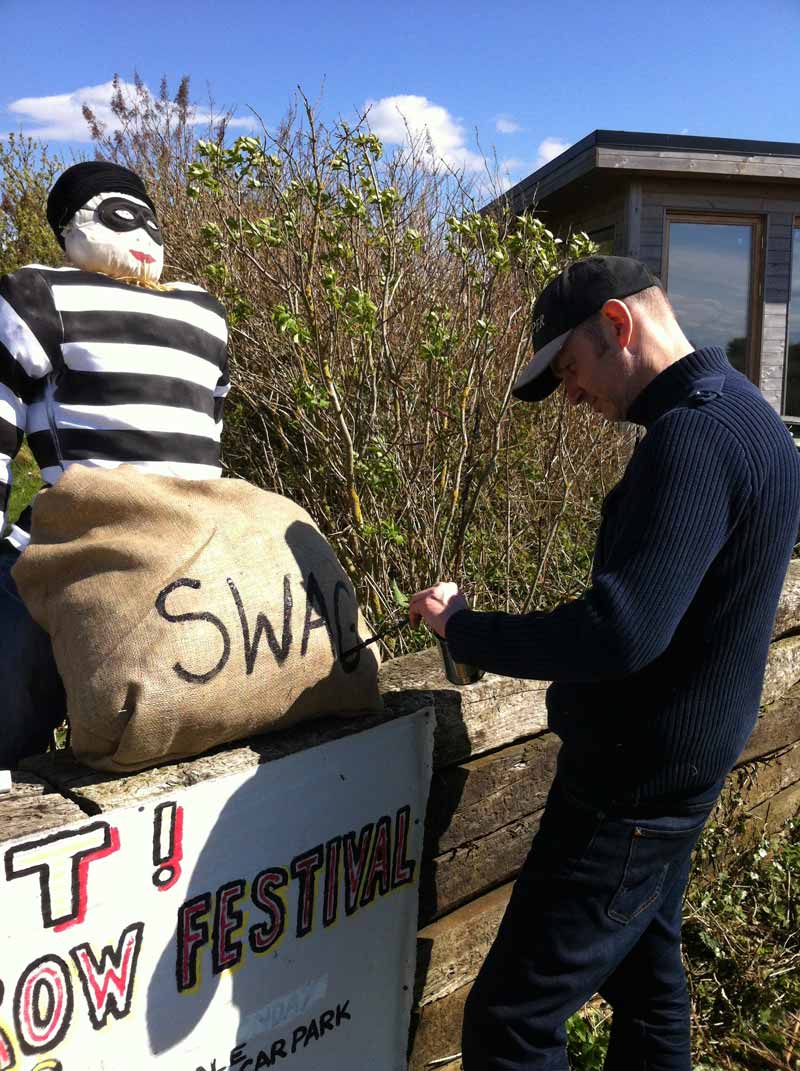 With these fabulous props we set about creating our characters – this time, wind and rain  proof.  As we stepped back to admire our handywork –  well we surprised ourselves by how good they looked!  Had we finally cracked it?
The proof of the pudding came in the whoops of delight and applause from passengers chugging past the platform as they made their way between Wighton and Wells on the miniature steam train.
Thus emboldened (and after quaffing a glass of two of champagne to celebrate Laura's birthday) a plan was hatched to send a picture of our marvelous crows to the BBC urging them to run with the story.  Imagine our surprise when we emerged sleepy eyed the next  morning to find it on the BBC news website!
As if this wasn't enough excitement, mid afternoon we faced the serious task of judging the children's scarecrow making competition – and having awarded first prize  to a most innovative one legged pirate, it was time to retire back to the garden for a  plate of fish and chips from our local chippy, the Riddle in Walsingham.