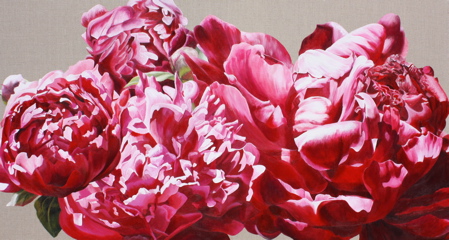 We  have a celebrity in our midst in the Wighton yoga group!  
Local artist, Sarah Caswell, has been chosen to take part in BBC2's Show me the Monet and one of her vibrant flower paintings  is currently up for grabs at the Mall Gallery in London.
A selection of Sarah's work is always on show in her studio at Walsingham Barns but this year she is a hot ticket in London too –  at the Society of Botanical Artists later this month and then back by popular demand at the Chelsea Flower Show in May.