May is a fantastic time for exploring the creative arts in North Norfolk with both the North Norfolk Festival and Open Studios weekends running in tandem.
Top of my list at the festival is video artist Bill Viola whose entrancing work is being displayed at a series of venues across Norwich.
The thought of video art leave you cold? Well it did me too …until I discovered Bill Viola; Tristan and Isolde to be specific – filmed sequences created to accompany the opera by Wagner. Rythmic, profound and beautiful, it totally blew me away.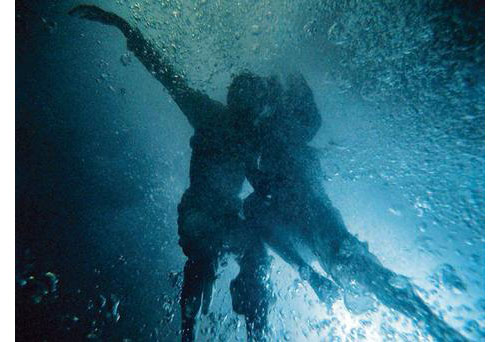 Closer to home, three of the Wighton yoga group are taking part in the artist's open studios. In Great Walsingham, you will find Sarah Caswell amongst her colourful blooms; together with Heather and her partner Nigel Skinner who run Earth Art Co. Then over at Wells Catherine Laura Ward is showing new work after a busy year exhibiting in London, Norwich and beyond.
For a taster of Catherine's work and some eye-catching book art generally, The Forum at Norwich is hosting Turning the Page, a two day book art fair and exhibition this weekend.