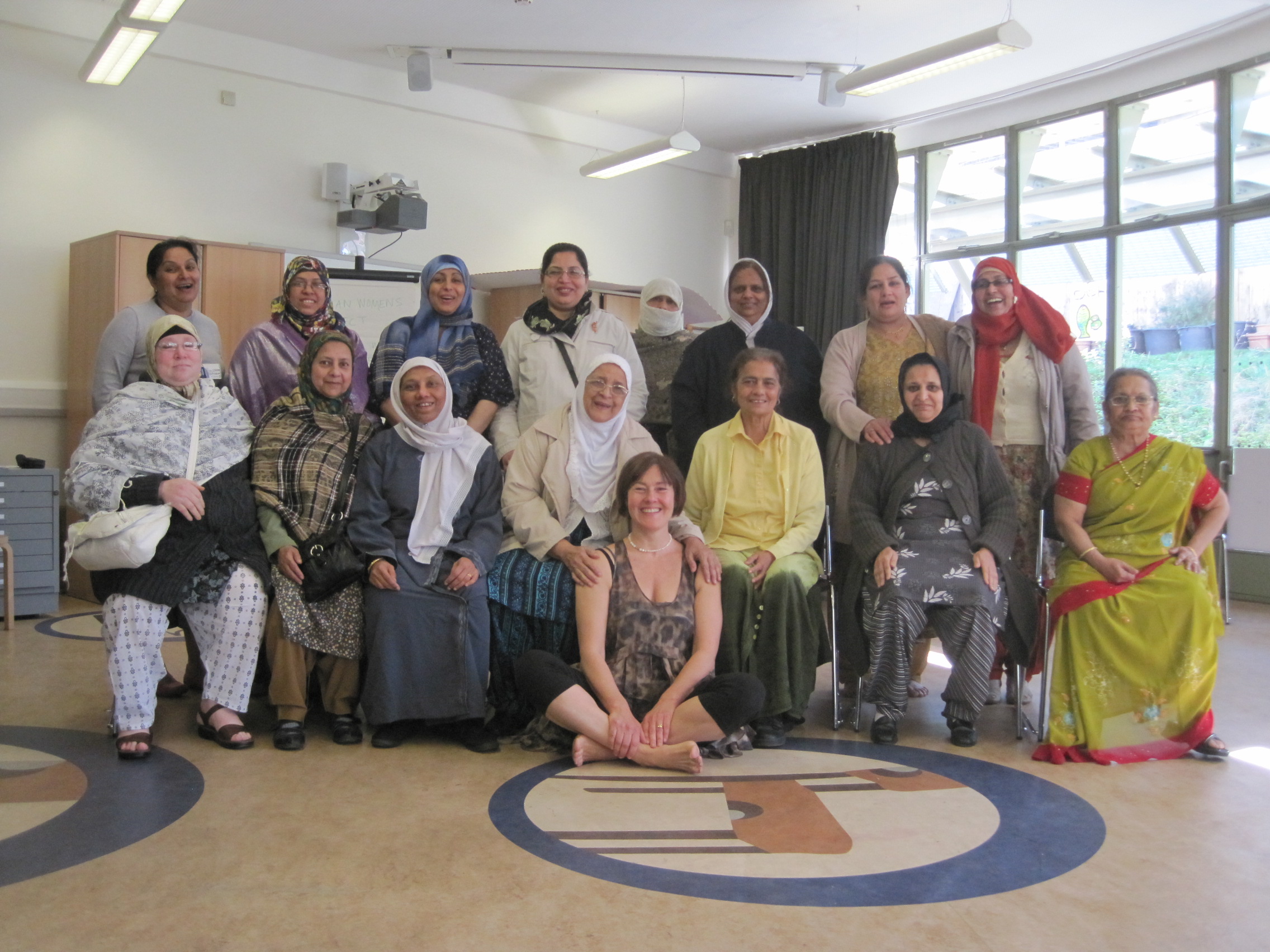 My six week stint with the Asian Women's Group at the Geffrye came to an end this week – it's been such a great experience I'm sorry to be saying goodbye. Not only has the group been the most enthusiastic and fun I have every had to teach but I have discovered so many new things along the way.
– early morning cycle ride along the Regent's Canal towpath with its colourful canal boats, funky apartments and watery reflections;
– quirky shops like jewellery gallery @ Work and contemporary furniture maker, Unto This Last on Brick Lane;
– utility homewares at Labour and Wait on Redchurch Street;
– master of the the new wave paper cut Rob Ryan on Columbia Road;
– Vietnamese food in the many wonderful cafes along Kingsland Road;
– morning coffee overlooking the gardens at the Geffrye Museum as they spring into life with tulips, daffodils and an abundance of green.
Hopefully the farewell is more of an au revoir: Julie and her group so enjoyed the yoga sessions that they have asked for more! Something I hope to be able to pursue later in the year if not before.